moomins
SORT OF BOOKS Proudly presents the complete set of Tove Jansson's MOOMIN SPECIAL COLLECTOR'S EDITIONS.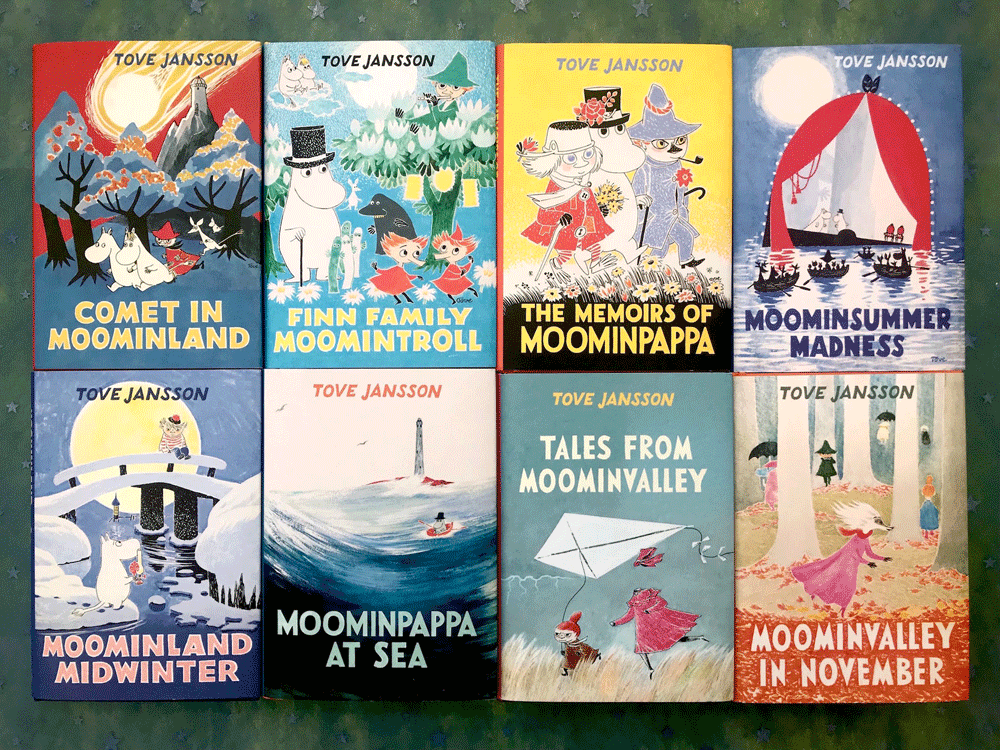 Special Collector's Hardback Editions Lovingly Restored to Original Designs
Sort of Books have lovingly produced beautiful collector's editions of all eight of the classic, and world famous, original Moomin novels.
Special features include original 50s and 60s cover artworks, fold out maps and gorgeous endpapers. We'd challenge a hemulen to pay more attention to the details – even the fonts are as close as possible to those used in the 50s. Images have been rescanned from the archives and careful revisions and special touches made by Tove, such as tiny running head commentaries on each page, have been restored using first editions.
These are titles that will transport grown-up Moomin fans to a world they discovered in childhood, and provide the perfect gift for readers aged 7 to 107.
These timeless stories with their love of nature, kindness, inclusiveness and a respect for the freedom and creativity of others, have a unique and enduring appeal.
MOOMIN NOVELS – SPECIAL COLLECTORS EDITIONS
MOOMIN ORIGINAL PICTURE BOOKS
Some interesting links
Moomin.com is the site with news and information on all matters Moomin and hosts an online shop for all the latest Moomin items.
A huge treat for Moomin fans. The first series of Moominvalley, the latest Moomin animation series by Oscar®-winning director, Steve Box, is available now.
A new Moomin Museum opened in Tampere, Finland, in 2017, displaying the huge archive of drawings and models Tove left to the city.
Two theme parks that capture the spirit of the Moomins but with their own unique qualities are Moominworld in Naantali Finland, home of the Moomins and the bright new Moominvalley Park in Saitama, just 40kms north of Tokyo.
news